Supercharge your digital health business
Vi Engage™ helps industry leaders serve more customers on a personal level, to keep people committed to health & wellness programs
Vi Engage™ gathers and unifies data from many sources—CRM, physical visits, virtual classes, HealthKit & Google Fit, and more—to power a smart engagement system

© 2020 Vi Labs Ltd. All rights reserved
Vi Engage
CONNECT WITH US
Scale customer engagement the personal way
Vi delivers white label data science models, content libraries, and IP developed from $45M in R&D investment to help B2B partners shortcut the path to market with differentiated wellness solutions
BACK TO TOP
Request a Demo
White label coaching solutions
Vi Engage™ is a web service that enables health & wellness industry leaders to scale customer engagement, without sacrificing human, personal touch
Vi Cloud Measurably Reduces Churn
Accuracy of predicting at-risk customers
Percentage of customers saved due to Vi-powered engagement
Vi SDK harvests rich data from available inputs, including GPS, accelerometer, weather APIs, terrain, Healthkit & Google Fit, RPM, and Resistance.
Vi reacts in real time to user activity and contextual data, dynamically personalizing coaching as authentic human speech.
Our patented voice stitching technology enables Vi audio coaching content to adapt to each unique, real-time user situation.
WHITE-LABEL CONSUMER FACING UX
Vi SDK gathers data to deliver personalized, audio-based cardio coaching that adjusts in real-time based on user behavior.
With hundreds of dynamic workout blueprints for walking, running, cycling, and more, the Vi SDK can integrate with any app or connected fitness device for indoor and outdoor adaptive coaching.
Subscription Conversion Rate*
Average Retention of Subscribed User*
* results based on a $9.99/month subscription
Virtual Races & Leaderboards
Bring community-wide experiences to life by engaging users in virtual 5K races and social leaderboards.
Torch: Outdoor Quest Game
Vi SDK powers Torch, a groundbreaking mobile game where you can explore virtual Quests by moving in the real world. The more active you are - the faster you will progress and get ahead of your friends.
Request a demo of Vi Engage™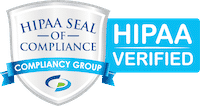 members across various health & fitness segments
average "save rate" per Vi Engage™ partner
average LTV increase per partner
Targeting the
right customers
increased
engagement
Vi Engage™ data science models predict future client behavior, to recommend or automate engagement that reduces risk
Health professionals log into the engagement dashboard to see who to contact and how to best engage. The system uses AI-driven feedback loops to self-optimize and institutionalize the best methods across your entire org.
With Vi Engage™, health professionals can deliver highly personalized omni-channel experiences at scale
Over time, Vi Engage™ optimizes customer retention through AI-driven feedback loops
Vi Engage™ is ready to supercharge your business as a web tool or suite of APIs for custom integration
Customize the full power of Vi Engage™ as an integration with your own CRM and analytics solution by building with the Vi Engage™ API to start building
Speed up your engagement optimizations by utilizing the off-the-shelf standalone web tool. Make immediate impact on your business with actionable engagement recommendations at your fingertips.
*Demo the Vi Workout SDK with these apps